Main content starts here, tab to start navigating
Menu
UPDATED 5/14/2021 (Menu's are at Bottom of Page)
Stein Brewing Company is FULLY OPEN
We are located inside the Historic Woodward Opera house building which is the oldest authentic 19th century opera house in the country that was fully restored and opened back up January 2019.
We have one of the most interesting layouts for a brewery restaurant in Ohio where we have a public main hallway that divides our space. We have our brewing area and taproom on one side of the hallway and our restaurant on the other.
Our Taproom side is OPEN for dining 7 days a week
(10 West Vine, Mount Vernon OH 43050) with full bar & kitchen menu ALL DAY.
Our Restaurant side is OPEN for dining 6 days a week (Not Open on Mondays)
(109 S. Main Street, Mount Vernon OH 43050) with full bar & kitchen menu ALL DAY.
LUNCH HOURS:
MONDAY THRU SATURDAY 11 TO 3P
DINNER HOURS:
SUNDAY / MONDAY / TUESDAY / WEDNESDAY 3P TO 7:30P
THURSDAY THRU SATURDAY 3P TO 9P
BRUNCH:
EVERY SUNDAY 11 TO 3P
Highly recommend reservations (especially Thursday - Sunday).
(Reservations can be made on upper left of our Home Page)
ONLINE ordering for Takeout is available. Click Here to Order.
You can call in a takeout order also at 740-830-6760 during business hours.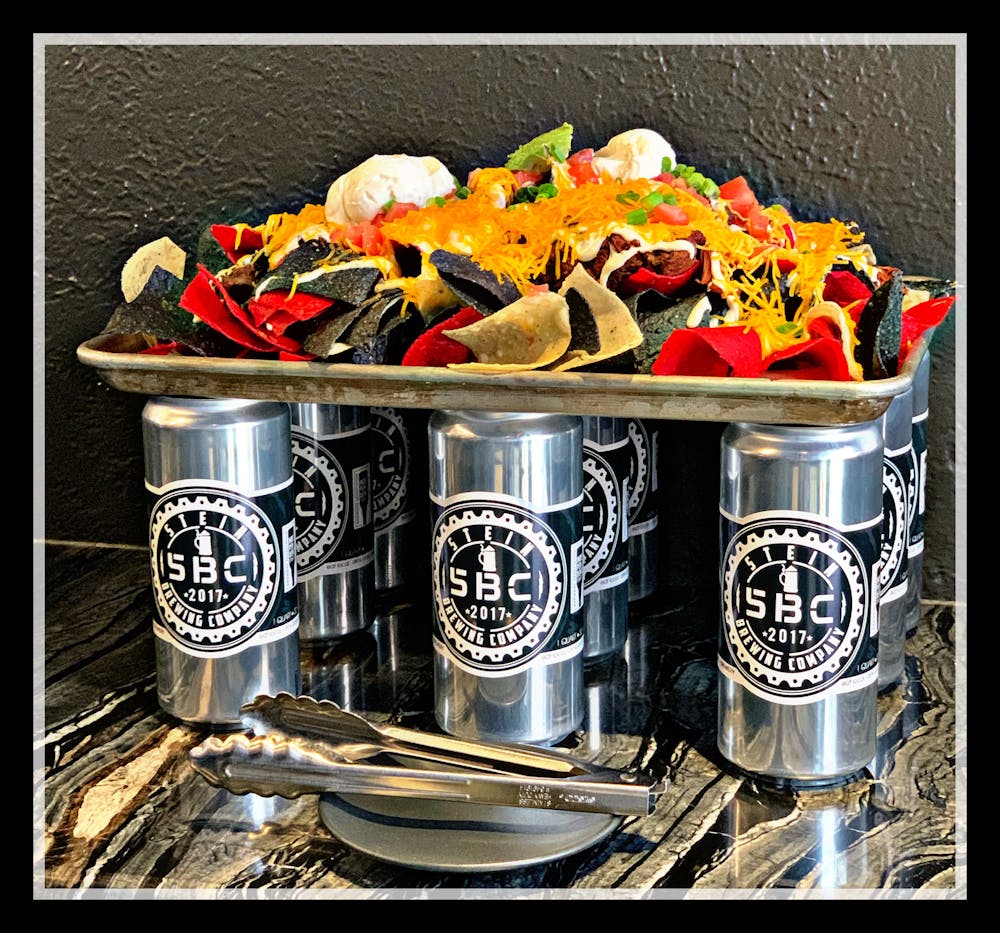 CLICK ON MENU YOU WISH TO SEE SO IT IS HIGHLIGHTED DARK...
THEN CLICK "DOWNLOAD PDF" BUTTON TO DOWNLOAD THE MENU